by Danielle J. Butler, Managing Partner of Luxury Law Group
Wire fraud is ramped and simple to commit. Wire transfer instructions are emailed to the buyer from the seller or seller's representative. The buyer complies with the instructions to the "T". Within hours, the seller contacts the buyer asking if the money has been sent yet. The buyer checks with their bank and is assured that the funds have been transferred out. However, when the money has still not shown up, everyone begins to retrace steps. As it turns out, the wiring instructions were bogus. The email came from an address that looked very much like that of the sellers or sellers' representative, but it was not actually theirs and was that of a hacker.
Read Full Article >
---
NMMA looks back at the significant achievements from the NMMA Government Relations team from 2017. From their federal, state and regulatory efforts, there was significant work done on behalf of the recreational boating industry to boost member companies in the coming years. NMMA's ability to be successful in Washington is due to members like you. Your voice is our most powerful asset. Thank you for your continued support! Some of NMMA's key achievements from 2017 include:
Read Full Article >
---
by John Chapin
On a scale of 1 to 10, where 1 is not at all, and 10 is a perfect description, how does your sales organization rate according to the following definitions? Fat: Enough clients and business to sustain you for the short term coupled with no consistent effort at chasing new business. Everyone is simply living off of current accounts and otherwise killing time during the workweek. Dumb: Mediocre to poor sales skills with no interest in developing good to great sales skills. No training initiatives for professional or personal development. Happy: Comfortable because everyone can pay their bills and they're not missing any meals. A 6 or higher on any one of these is a big problem. A 6 or higher on two of these is a major problem. And a 6 or higher on all three is an extremely urgent problem and a recipe for disaster.
Read Full Article >
---
As the industry prepares for a busy winter boat show season – a crucial selling period – NMMA announced this week that unit sales of new powerboats are expected to be up six percent in 2017, marking an estimated 260,000 new powerboats sold last year. As consumer confidence continues to rise and boat manufacturers introduce products and experiences to attract younger boaters, the outlook for 2018 new powerboat sales is another five to six percent increase.
Read Full Article >
---
NMMA believes that this year promises to be another fast-paced one in D.C. and across the country, as there will be a significant push for legislative achievements ahead of the 2018 mid-term election cycle. The NMMA team will be working aggressively on many issues on both the federal and state level, which include:
Read Full Article >
---
Member News
In Remembrance of David Walters, YBAA, CPYB
David Walters, the founder of David Walters Yachts, designer and builder of the Cambria series of popular cruising yachts, and co-founder of Shannon Yachts, passed away January 17th in Fort Lauderdale, Florida at the age of 75. The impact that David had on the marine industry is profound and will endure for many years to come. For David, his career was more than a profession: it was a lifelong passion, and one he was always eager to share. Read about David's full life here.
Gowrie Group Employees Donate Bikes and $1,150 to "Bikes For Kids"
At the end of the year, employees from Gowrie Group, a leading independent insurance agency based in Connecticut, donated over $1,150 dollars, along with many bikes, to the local non-profit Bikes For Kids. Gowrie employees undertook this effort to be their end of year thank you gift to the owners and partners of Gowrie Group. Read full story here.
---
Do you want to share news about recent sales, new hires, office expansion or other business updates and successes for FREE! Just send your news items by the 10th of the month along with any photos to vpetrella@ybaa.com or bhiltabidle@ybaa.com.
---
---
---
CPYB Recertification Credit Opportunities
Continuing education and professional development is essential for Yacht Sales Professionals to perform their job at the highest possible level. Certified Professional Yacht Brokers (CPYB) are required to earn a minimum of 30 credit hours of continuing education / professional development every 3 years. See the upcoming events here.
---
Upcoming CPYB Recertification Events:
January 24, 2018
12:00-1:00PM
Escrow Agreements
3 CPYB Recertification Credits
---
February 14, 2018
12:00-1:00PM
Nick Friedman, CPYB, CAC
3 CPYB Recertification Credits
---
---
Thank You Advertisers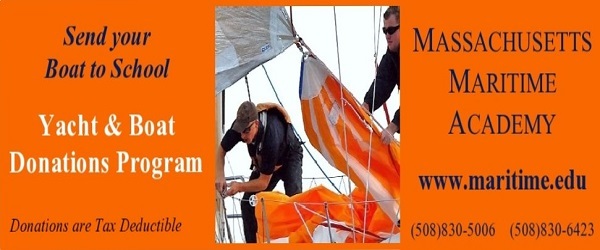 ---
YBAA Member Benefits
---