The Marine Retailers Association of the Americas' Marine Industry Certified Dealership Program and the Yacht Brokers Association of America's Certified Professional Yacht Broker Program today announced a collaborative effort to further the development of their respective members. CPYB certification is the boating industry's brand of excellence for yacht sales professionals throughout North America. The CPYB designation is the most prestigious accreditation a yacht sales professional can earn within the recreational marine industry and CPYB professionals must attain a minimum number of educational credits in order to maintain their Certification. 
Read Full Article >
---
By Jeff Merrill, CPYB
There are seven yacht broker associations in North America. Each association is regional and independent. We share many of the same objectives and concerns and there is a common desire for each group to stay current with the fast pace of our business. Many years ago, Yacht Council was created to link the associations, but it dissolved (long story). Since then, nothing has really unified the associations, except the CPYB program, which is supported and sponsored by all seven associations.
Read Full Article >
---
By Kevin Ralph – Yacht Broker Institute LLC
As a small business owner, who doesn't have an "HR" Dept. how do you find, train and retain good "team members"? In the world of Yacht Brokerage, it's one thing to find a Captain who wants to come ashore and "learn the ropes" of becoming a yacht broker. Chances are the Captain has experience with surveys and seatrials and has interacted with yacht brokers as part of his seagoing experience. He certainly knows the nomenclature of boats and the sea and how most systems work and function on a yacht – so at least there is a great foundation of understanding on which to transition into brokerage.
Read Full Article >
---
By Todd Lochner and Eugene Samarin, Lochner Law Firm
Every business struggles with finding good help these days. We all know what questions to ask at the interview and every business person knows who is the right fit for their shop. Yet many potential employers do not grasp the intricate web that is employee-employer relations, its implications and consequences to the business. From a business perspective, a future employee is broken down into two categories, cost (what the worker will cost the business) and revenue (what that cost will buy the business). This is step one in making any decision on whether to employ anyone in the first place. However, when hiring a person, one must also consider the legal implications upon the business as a whole.
Read Full Article >
---
Member News
Shaping the Yacht Brokerage Profession. Yacht Broker Institute in concert with CPYB & YBAA continue to raise the bar in the professionalism of the Yacht Brokerage Industry. Read full story here.
Gowrie Group Secures Top Rankings Nationally and in Connecticut. Read full story here.
Italian Sea Group Selects Denison to Represent Admiral Yachts' Momentum Series. Read full story here.
---
Do you want to share news about recent sales, new hires, office expansion or other business updates and successes for FREE! Just send your news items by the 10th of the month along with any photos to vpetrella@ybaa.com or bhiltabidle@ybaa.com.
---
---
---
CPYB Recertification Credit Opportunities
Continuing education and professional development is essential for Yacht Sales Professionals to perform their job at the highest possible level. Certified Professional Yacht Brokers (CPYB) are required to earn a minimum of 30 credit hours of continuing education / professional development every 3 years. See the upcoming events here.
---
Upcoming CPYB Recertification Events:
January 24, 2018
Escrow Agreements
---
January 8-12, 2018
15 CPYB Recertification Credits
Charleston, SC
---
January 9, 2018
10 CPYB Recertification Credits
Charleston, SC
---
---
Thank You Advertisers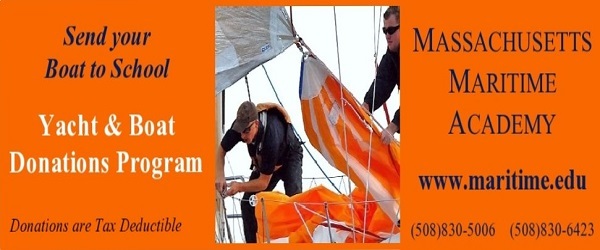 ---
YBAA Member Benefits
---